Boe-Bot Add-on Kits Included:
Crawler: Give Boe-Bot® Robot insect crawling-like movement with this accessory kit with 6 legs that must be assembled. ·The Crawler runs on standard Boe-Bot source code with only minor adjustments for ground speed.· Easy to assemble and compatible with existing programs. Rubber feet for legs for protection of surfaces. ·Crawler can climb over obstacles where wheels cannot go.

Lessons include assembly of the crawler legs, measuring and calculating distances moved, analyzing leg movement, defining ramps and angles of movement, and several fun competitions.
Gripper: Teach Boe-Bot® how to fetch with this accessory kit that must be assembled. The Gripper features parallel plates that open, clamp onto and lift objects all with one cleverly utilized Parallax Standard Servo. Since the Gripper's servo plugs right into a servo port on the Board of Education, no additional battery pack is needed. The lightweight but sturdy aluminum, brass and plastic Gripper hardware weighs less than 7 ounces and grips cans, ping-pong balls, eggs, pens, and many other objects.

Lessons include assembly of the gripper, calculating weights and sizes of objects that can be lifted, and several fun competitions.
Ping ))) Sonar: Give Boe-Bot® "Eyes" with the Ultrasonic Distance Sensor kit and the motor mount and bracket for the front of Boe-Bot. Perform measurements between moving or stationary objects at a distance using Sonar.· Use sonar to avoid walls and help Boe-Bot® run a maze, find objects and find other Boe-Bots. ·Can be combined with other kits for fun competitions.

·Lessons include assembly of the ping sensor and motor mount bracket, learning about sonar used with bats and submarines, viewing objects detected in a radar map, defining object sizes that can be detected, calculating Polar and Cartesian coordinates to found objects, ·and several fun competitions.
Line Follower: This kit uses QTI infrared emitter/receiver modules to easily enhance the line-following capability of the Boe-Bot® robot. Mount three or four sensors underneath the Boe-Bot® chassis, and adjust the position to detect lines of different widths. ·Great for more advanced line following competitions where autonomous actions are required.

Lessons include assembly of the line follower kit, learning how light sensors work, ·detecting color properties of objects, and several fun competitions.
Tank Treads: Turn Boe-Bot into a tank with this add-on kit. Remove the wheels and attach the gears and tread to give Boe-Bot robot the ability to traverse unfriendly terrain.
Lessons include assembly of the tank tread kit, how the gears and chassis work, types of terrain, and several fun competitions.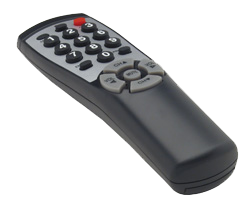 Remote Control: Control Boe-Bot® movements with a hand held remote.· Customize the buttons to control other devices. Learn about IR sensors and use in competitions with other kits.

Lessons include programming the IR remote control buttons to work with standard Boe-Bot® with wheels or with the add-on kits above..