Breakthrough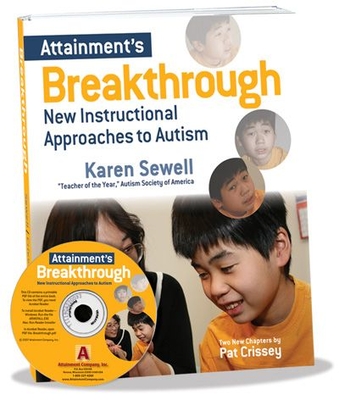 Description
A how-to behavioral program for teaching academic, life, and social skills
This comprehensive text focuses on social skills, communication and classroom management while incorporating visual aids. Ideal for students with autism or Asperger's.
Chapters include:
Students with Asperger's syndrome
Visual Supports
IEP Evaluations
Functional Lesson Plans
Reading Readiness
Math
Self Help
Vocational Skills
Features numerous lesson plan reproducibles. Includes a Win/Mac CD with printable PDF. Covered spiralbound book, 240 pages, 2008.
Breakthrough
Breakthrough
#BR-02W
Price: $28.00

SRP: $29.00
---
Features and Benefits
Includes visual supports and suggestions for teaching students with autism or Aspergerís syndrome
Focuses on social skills, communication, and classroom management
Features numerous lesson plan reproducible
---
Reviews
---