Get Published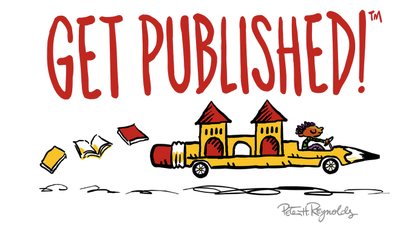 Description
Student Publishing Center with Creative Coaching by Peter H. Reynolds
Imagine having New York Times best-selling author/illustrator Peter H. Reynolds in your classroom, inspiring students to write and create all year long!
You can with Get Published!, a web-based digital publishing platform for K-8 classrooms. Peter coaches your students through videos and activities, sharing real-world tips on developing characters and storylines, the value of collaboration and editing, and the joy of publishing books.
Books are saved in virtual bookshelves where they can be shared with classmates, and printed as eBooks. Hard copies of books can also be ordered (separate costs apply for printing by our professional printer).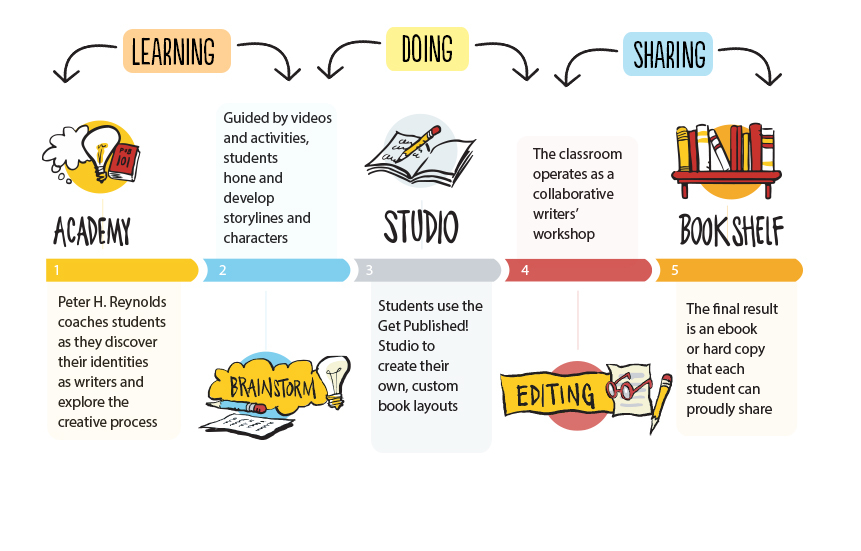 Get Published
Free Shipping
Publisher: FableVision
Grade Level: K-12
Item #: FABGETP
Single User License 12-months
#FABGETP
Price: $24.00

SRP: $25.00

Classroom 25 students + 1 Teacher 12-months
#FABGETP25
Price: $194.00

SRP: $200.00
---
Features & Benefits
How it Works
In the Academy, teachers will find 36 videos and 31 downloadable activities to share with students
Student will explore topics that include:

Plot-line development
Storyboard sequencing
Character development
Establishing a personal mission, elevator pitch, brand, and creative identity as an author

In the Studio, users create custom book layouts in a page-by-page design interface.
Students collaborate with classmates, having the opportunity to both receive and provide editorial feedback as a creative community.
When the teacher (aka the Editor-in-Chief!) signs off on the project, the project is finalized as either an e-book on the Bookshelf, or a hard copy that students can save and share! (Separate costs apply for printing by our professional printers)
---
System Requirements
Get Published has been tested with the latest Chrome browser and on iPad 4th Generation+, iPad 2nd Generation Mini+ with OS:iOS9+, iOS Safari - latest and on Chromebooks: Processor: 2+ Ghz, RAM: 2+ GB RAM with Chrome and Safari.
---
Reviews
---