Mavis Beacon Teaches Typing - Academic Mac Edition
Free Shipping
Publisher: Software MacKiev
Grade Level: 1-Adult
Platform: Mac OSX
Item #: MKV005MS2
School Billing/Shipping Address and Email Required.
Mavis Beacon Teaches Typing - Academic License is only sold to schools. A school billing/shipping address and school email must accompany every order.
Please call us at 1-800-877-9378 if you have questions.
School (2 Computers)
#MKV005MS2
Price: $69.95

SRP: $0.00

Lab (6 Computers)
#MKV005ML6
Price: $169.95

SRP: $0.00

Lab (25 Computers)
#MKV005ML25
Price: $650.00

SRP: $0.00

Lab (50 Computers)
#MKV005ML50
Price: $1,275.00

SRP: $0.00

Network (50 Computers)
#MKV005MN50
Price: $799.00

SRP: $799.00

7-24 License Level Each
#MKV005MLC7
Price: $27.00

SRP: $0.00

26-49 License Level Each
#MKV005MLC26
Price: $26.00

SRP: $0.00

Upgrade 2 Licenses
#MKV005UM
Price: $59.95

SRP: $0.00

7-24 Upgrade Licenses Each
#MKV005ULC7
Price: $20.50

SRP: $0.00

26-49 Upgrade Licenses Each
#MKV005ULC26
Price: $19.00

SRP: $0.00
Description
For more than 25 years, Mavis Beacon has provided dynamic personal instruction, placing students in lessons based on their current skill level and adjusting their path as their typing improves. The enhanced Classroom Manager now allows teachers to easily set goals for a single student or an entire classroom at once, set and change student passwords and more!
Both speed and accuracy count in competitive racing games played over the school's network. And for motivation to practice, students can type RSS feeds, song lyrics or the entire text of dozens of classic novels from Pride and Prejudice to Adventures of Huckleberry Finn.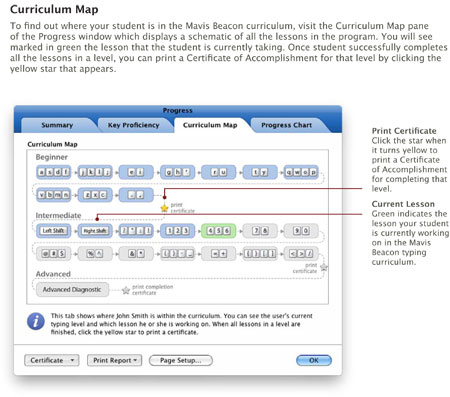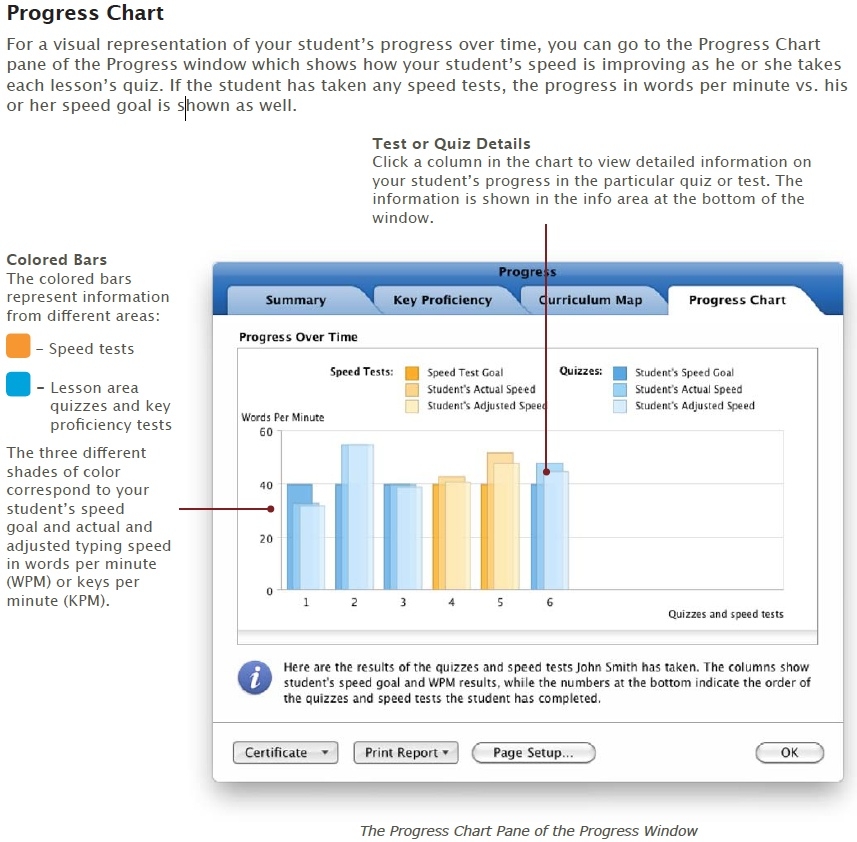 School Shipping Address Required
---
Features & Benefits
Features Include:
• Classroom Manager – Installed on the school's server, Classroom Manager allows teachers to easily set goals and track student progress, set and control
passwords and more.
• Custom Lesson Designer – Teachers can create lessons with any text, set lesson limits (time, number of errors, number of words) and goals (speed, accuracy).
• Type a Novel for Practice – Students can catch up on their classics while they practice, with the full text of dozens of novels from Pygmalion to Huckleberry Finn.
• Mavis Avatar – Mavis has an avatar that's so realistic, your students will think she's inside their computers cheering them on.
• Built in RSS Feeds – Students get smarter while they practice with up-to-the-minute news feeds from BBCฎ News to The Weather Channelฎ.
• Ergonomics Lesson - Ergonomics checklists and videos in the Media Center show students how good posture, typing habits, and workspace design can promote typing safety.
Learning Benefits:
• Strengthens and improves keyboarding skills
• Demonstrates correct form with each keystroke
• Offers guidance and positive encouragement
• Extends learning and develops language skills
• Provides keyboard improvement for ESL students
---
System Requirements
School Billing/Shipping Address and Email Required.
Mac OS X Edition
Minimum System Requirements:
System: macOS 10.6.8 and later, including 10.13 High
Sierra
Processor: G4 867 MHz or faster, including any Intel-based Mac
Memory: 512 MB RAM
Display: 1024x768, Millions of Colors
Free Hard Disk Space: 800 MB
DVD-ROM drive: For installation only
Minimum Server Requirements
Hardware - Any Mac or PC that is
capable of supporting 50 simultaneous users.
Operating System - Any of the
following are supported:
• Mac OS X 10.5.8 or later,
including OS 10.10 "Yosemite"
• Windows Server 2003 or later
• Novell Netware 6 or later
* When used over a network, Mavis Beacon Teaches Typing - Academic Edition installs on a Mac OS X or Windows Server,
supports up to 50 simultaneous users, and does not require a DVD disc in the server drive
for operation. Ships with one set of installation media and a network license
certificate. May not be used on a computer that is not connected to the network
---
Reviews
---