MUZZY Club for Schools 12M Online HOWLAND LOCAL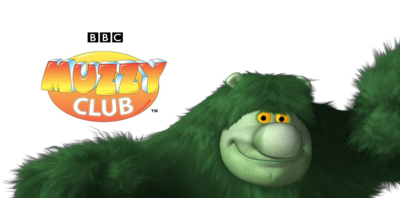 Description
12 Month Subscription
MUZ001 E10 MUZZY CLASS 1 TEACHER 10 STUDENTS 1 LANGUAGE 12 MONTHS SUBSCRIPTION ONLINE ENGLISH 3 $150.00 $150.00 $450.00
MUZZY Club for Schools is an online classroom subscription with over 800 activities, including
videos, games, lesson plans, cultural lessons, and more! The school program was created to be
curriculum-independent giving Teachers flexibility in how they teach their students.
Step-by-step lesson plans packed with worksheets, activities, videos, assessment sheets and
more makes learning a new language effortless for teachers and fun for students!
Lesson Plans

38 lesson plans provide explicit
instructions to cover two to three class
periods of approximately 20 to 45 minutes
in length. In addition, the lesson plans
suggest a variety of activities such as
skits, songs, games and projects to make
learning fun.

Cultural Lessons

Cultural lessons help children understand
what it's like to live in countries where the
target language is spoken. These lessons
can be used as part of the language
learning curriculum or cross curricular with
social studies, geography, history, music
and art.

Easy-to-Use Teacher Dashboard

The Teacher Dashboard allows
instructors to search everything in
MUZZY, including the 1200+ words and
concepts, lesson plans, cultural lessons,
activity sheets, scenes in the video story,
games and more.

Assessment Masters

Reading Comprehension and Written
Expression Assessment Masters with
answer keys and Assessment Sheets
provide a year-end summary assessment.

Teacher Activity Masters & Student
Activity Sheets

Reproducible masters provide students
with a range of engaging activities that
complement the video material.

800+ Online Games (Designed for non-
readers and readers)

Interactive online games and exercises
are aligned with the content in each
lesson and are designed to reinforce the
concepts introduced in the video.

Language Learning Movies

Children are captivated as they watch 3-D
video stories of the adventures of MUZZY
and his friends while scenes introduce,
then reintroduce, language usage and
vocabulary.

28 Vocabulary Builder Videos

28 lesson scenes reinforce the
vocabulary that is introduced in the
MUZZY Story. Each lesson is an
animated vignette with its own simple
story line that captivates children.

24 Sing-a-long Songs

Nothing captures learners like MUZZY's
24 catchy sing-a-long songs, kids can't
help but sing along - and learn in the
process!

Online Language Recording Studio

MUZZY's recording studio allows children
to hear themselves speak in a new
language. Optional features allow players
to practice spelling and word recognition.

Learning with Norman

Amusing vignettes help children learn the
nuances of languages, such as times of
day or how to ask for something.

Flashcards

Good, old fashioned flashcards remain a
fun and effective way to learn new words.
MUZZY Club for Schools 12M Online HOWLAND LOCAL
Free Shipping
Publisher: Muzzy Club
Grade Level: K-8
Platform: Online
Item #: MCLUB
MUZ001 E10 MUZZY CLASS 1 TEACHER 10 STUDENTS 1 LANGUAGE 12 MONTHS SUBSCRIPTION ONLINE ENGLISH (3) $150.00 EACH, TOTAL $450.00
MUZ001 E10 MUZZY 3 CLASSES
#MUZ001S10
Price: $450.00

SRP: $450.00
---
Features and Benefits



TEACHING IS FUN AND EASY WITH
MOVIES, GAMES, AND SONGS

MUZZY's simple and effective program
works by teaching through fun and
animated stories, songs, and games.
These stories use a natural immersion
method, mimicking the way children
learned their first language.




FOR GRADES PRE-K TO GRADE 8
(or beyond)

MUZZY is designed for children as young
as 2 up to age 12 or older. Reading and
Non-Reading children can use, and learn
from MUZZY. Teachers can choose to
use MUZZY's built-in curriculum or follow
their own curriculum.

NO NEED TO SPEAK IT IN ORDER TO
TEACH IT

Simple and clear lesson plans, subtitles,
and other supports are available to help
teachers effectively and easily teach
students another language. Teachers can
choose to give their students a bilingual
or monolingual experience.

LEARN 1,200 PHRASES AND
CONCEPTS

Students will learn present and past tense
verbs, adjectives, useful phrases such as
greetings, telling time, counting and much
more. Additionally, MUZZY Club has
added new features to introduce reading
and writing in a 2nd language to learners.

ALL THE WORK IS DONE FOR
TEACHERS

Comprehensive lesson plans are
provided for each unit and include
objectives; activities before, during and
after watching the MUZZY video story;
grammar notes and additional
suggestions. Cultural lessons, and more,
round out the supporting materials.

MUZZY CURRICULUM

MUZZY's curriculum is designed in
accordance with U.S. national world
language standards and emphasizes oral
participation before reading and writing.
Its presentation as a story promotes
curiosity, develops listening skills and
build a solid understanding of functional
language.

SPECIAL POPULATIONS SUPPORTED

ESL and special needs students also
benefit from MUZZY. The captivating
video story, multi-sensory features and
characters who express feelings, all help
to engage every type of learner.

AWARD WINNING PROGRAM

MUZZY has 30+ years of success
teaching millions of children worldwide a
second language, and is trusted by
parents, schools, and libraries around the
world.
---
Videos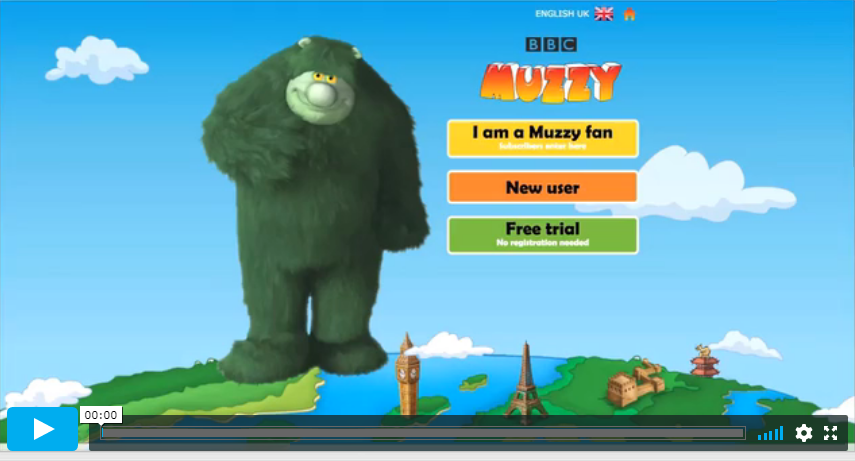 Quick 3-minute overview
Episode 1 - Spanish Curriculum (15-minute video)
---
System Requirements
MUZZY Club is available on any device using an internet browser, with Adobe Flash enabled.
.
---
.
NO INTERNET CONNECTION? NO PROBLEM!
MUZZY's Classroom DVD Packs and Curriculum Binders include all online curriculum content
(except online games and Teacher Dashboard), giving educators complete coursework, without
the need for an internet connection.
---
Reviews
---