NewPath Online Learning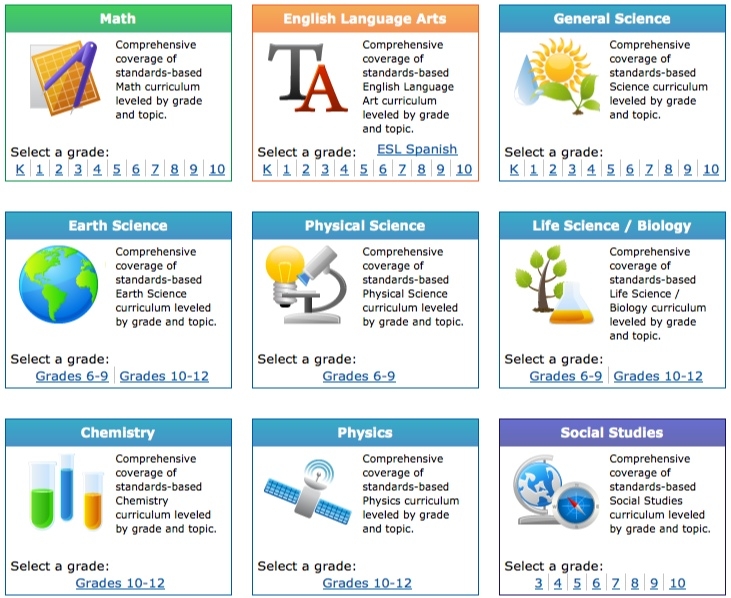 Description
NewPath's unique online learning solution is a standards-based curriculum mastery and assessment preparation program aligned to Common Core and current state standards. It Allows teachers to easily assess, instruct, present and assign ready-made lessons and activities and track student progress. Additionally, NewPath provides innovative authoring tools and templates to develop customized, interactive lessons and activities for differentiated instruction.
You can save the lessons you create and even share your lessons with your colleagues! It's the perfect resource for use in the classroom on Interactive Whiteboards or for individual student instruction on any computer.
An Easy-to-Use System That Gives Teachers Ultimate Control
and students the ultimate learning experience, whether in the classroom, on their
home PC, or anywhere, any time on mobile devices.

Create & Present
Use the built-in templates and tools to
author your own curriculum and create customized interactive lessons
with multimedia presentations, quizzes, flashcards, worksheets, games,
study guides, and an illustrated glossary.
Assess
Create diagnostic proficiency exams to
assess student aptitude in core academic areas in order to identify
strengths, weaknesses and opportunities to improve curriculum and
instruction and learning outcomes.
Assign
Assign any lesson or learning activity to
your classes or individual students for access in class, at home or the
library! The system features an innovative online lecture/presentation
and assignment calendar with easy-to-use scheduling capabilities.
Track
Use NewPath's unique classroom management
system to create classes, add students and monitor performance through
customized grade books which feature automatic grading and reporting.
Save
Archive your lessons at no cost on NewPath's web-based storage system for use later in the semester... or in the years to come!!
Share
Use NewPath's online community to share
the lessons you've created... or access those created by other educators
across the country and around the world!
NewPath Online Learning
1 Year Class (1 Teacher/ 150 students)
#51-0001
Price: $199.95

SRP: $199.95

1 Year School (All Teachers/ All Students)
#51-0005
Price: $1,499.95

SRP: $1,499.95
---
Features and Benefits
NewPath's online learning system is currently being used by thousands of teachers and their students due to the fact that it is:


Standards-Based with alignment to the Common Core Standards as well as most current national and state benchmarks.
Comprehensive with ready-to-use lessons, activities and assessments covering grades 1 - High School Science, Math, Reading/ELA and Social Studies.
Adaptive and can be customized to meet the differentiated learning needs of your students
Easy-to-Use due to its intuitive design, online tutorials, illustrated help screens and toll-free technical support.
Effective with proven results and endorsements from educators across the country!
---
Reviews
---