Positive Behavior Curriculum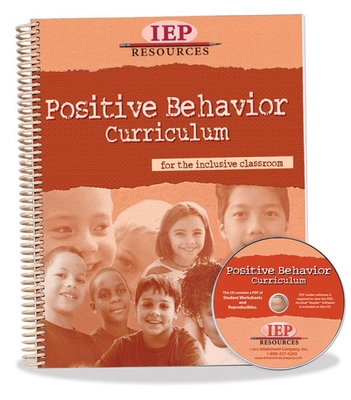 Description
A behavioral management and violence prevention program
Positive Behavior Curriculum is a behavior development and violence prevention program for the inclusive classroom, grades 3-8. The five chapters focus on a single skill area: Coping with Anger, Conflict Resolution, Developing Friendships, Keeping Yourself Safe, and Cultural Acceptance.
Each chapter provides reproducible worksheets, fact pages for students, and an extensive teacherís guide.
Includes a PDF on Win/Mac CD of reproducibles and worksheets with a Classroom License for printouts. Developed by Project Oz, a not-for-profit agency serving disenfranchised youth. Spiralbound book, 227 pages, 2002.
Positive Behavior Curriculum
Positive Behavior Curriculum
#PO-02W
Price: $37.00

SRP: $39.00
---
Features and Benefits
Ideal for grades 3-8
Offers suggestions for creating an inclusive classroom
Includes reproducible worksheets, fact pages, and teacherís guide
Provides five chapters: Coping with Anger, Conflict Resolution, Developing Friendships, Keeping Yourself Safe, and Cultural Acceptance
---
Reviews
---