Super Star Online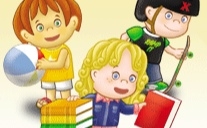 Description


List of Courses Included in any Subscription:
HTML5 courses (do not require Flash)
Letters and Numbers (grades PreK - 1)
Silly Pictures (grades PreK – K)
Beginning Reading – Kcc (grades K – 1)
Silly Sentences (grades K – 1)
Phonics 1a - Vowel Sounds (grades K - 2)
Phonics 1b - Consonant Sounds (grades K - 2)
Phonics 2a - Intermediate Level (grades 1 - 3)
Games of Math 1 – Addition & Money (grades 1, 2, 3 – and up)
Games of Math 3 – Multiplication (grade 3 – and up) - is expected to be converted by the end of December 2020.
Super Star Movies
Teacher and Admins Resources

Flash courses - which might not be available after December 2020.
Phonics 2b - Intermediate Level II (grades 2 - 5) *
Language Arts Review 3a (grade 3 – and up) *
Language Arts Review 3b (grade 3 – and up) *
Games of Math 2 – Subtraction & More (time, measurement, geometry) *
Games of Math 4 – Division & Fractions (grade 4 – and up) *
* We plan to continue converting the above courses and look for ways to run our Flash courses after December 2020

- Subscriptions are sold on an annual basis at the price of $5 per seat (user).
- The minimum subscription is 25 subscribed users.
- Subscriptions can be either for a full year, multi-year, or for a partial year.
- The Annual Subscription time frame is usually July 1 to June 30.
- Subscriptions purchased after December 1 may be prorated 25% off.
- Call for District pricing.
Super Star Online
Publisher: Help Me 2 Learn
Grade Level: PreK-Adult
Platform: Online
Item #: 6901W
Free access through June 30, 2020
Minimum 25 seats
#6901W
Price: $125.00

SRP: $125.00

Additional seates
#6901W-Add
Price: $5.00

SRP: $5.00
---
Features and Benefits
The Super Star Online service offers several advantages over our
CD-ROM/Network products:

Home Use - Students have access to the
software anywhere they have access to the Internet. Many
schools have days that are very full, and they just don't
have time to let students access the software as much as
they would like. With the Super Star Online service,
students with a broadband connection can work in our courses
at home and take as much time as they need to complete the
lessons.
Parental Involvement - Since students have
access to their assigned programs at home, parents have the opportunity
to check the progress of their child by clicking on the Super Star
button and viewing the Super Star page. We also added a "Parents" button,
so parents (or other caregivers) can enter the programs in the "Parent Mode".
The "Parent Mode" allows parent to become familiar with the lessons their
child is working on, they can also work with their child on the lessons in
this practice mode, or they can view/print the child's progress reports. These
engaging and easy-to-understand lessons can be almost as valuable to the
parent as to the child. Parents will have the opportunity to brush-up on
skills and concepts they may have forgotten.
Family Literacy - Some student come from
families that aren't native English speakers. These families will
have an opportunity to learn English, phonics and reading, along with
their child.
Ease of Administration - Using our Online
service makes it easier for the school's IT department. They
don't have to maintain a server, they don't have to worry
about permissions for network shares, and they don't have to
manage product and upgrade installations across a multitude
of workstations. The Super Star Online service supports most
modern operating systems and web browsers, and it allows
complete administration of courses and students from any
location.
Improved Student Management - Each student
has a single login, and the student's progress in all
courses and classes is tracked with that login. Students
can be moved between classes and keep their progress and
high scores.
Quick Updates - When we make improvements
to our course titles, the updates will be available to all
students as soon as we make them. You don't have to be
concerned with which version you have or if you need to
upgrade, and your subscription gets more valuable over time
as we add features.
Quick Delivery - Once we receive your
purchase order, we can get you online in a matter of hours
(subject to hours of business).
More, Bigger, and Better Reports - Our plans
are to considerably upgrade our reporting features to give
you the best information possible about course usage and
student progress. This will make it easy to track successes
and help you identify students who need more work. The
enhanced reporting will only be coming to the Online service.

---
System Requirements
Operating System
PC: Windows 10, 7 or any
Mac: Mac OS X (any)
Chromebook
Many of our courses can be used on an iPad, iPhone, or Android device
Web Browser


PC: Chrome, Edge, Safari, Firefox or Internet Explorer
Mac: Chrome, Safari, or Firefox



Adobe Flash Player


Adobe.com Flash Player (free) required for some courses



A broadband Internet connection is strongly recommended.

Minimum
Recommended
Operating System

PC: Windows XP

Mac: Mac OS X v10.3

Chromebook

iPad: VirtualChrome app, Photon app or other
Flash Browser

Android: 3x and later requires Flash Fox
or other Flash Browser



PC: Windows 10,8, 7 or XP
Mac: Mac OS X v10.4 to v10.10

Chromebook

iPad: VirtualChrome app
Flash Browser

Android: Flash Fox app
Flash Browser


Web Browser

PC: Firefox 2 or Internet Explorer 6 SP1

Mac: Firefox 2, Safari 1.3

Tablet:Browser or app that supports Flash


PC: Safari 3.1+, Firefox 2+, Chrome 13+, or
Internet Explorer 7+

Mac: Safari 3.1+ or Firefox 2+

Tablet: Browser or app that supports Flash.
Reccommend: the VirtualChrome Browser for iPad/iPod and the
Flash Fox app for Android

Processor
500 MHz
1 GHz or faster
Memory (RAM)
256 MB
512 MB or higher
Display resolution
800x600
1024x768 or higher
Adobe Flash Player

9.0 or higher
(free download from adobe.com)

Adobe Acrobat Reader

5.0 or higher
(optional; free download from adobe.com)

---
Reviews
---