Wrise - Reading and writing for everyone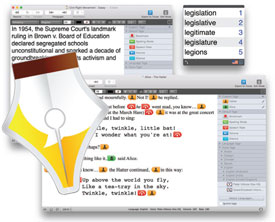 Description
Accessible word processor designed to support reading comprehension and text composition.
For Mac 10.9 or Higher
Who is Wrise for?
Wrise is a word processor that makes reading and writing accessible
for everyone. Designed to support reading comprehension and text
composition it can also be beneficial for individuals with dyslexia.
READ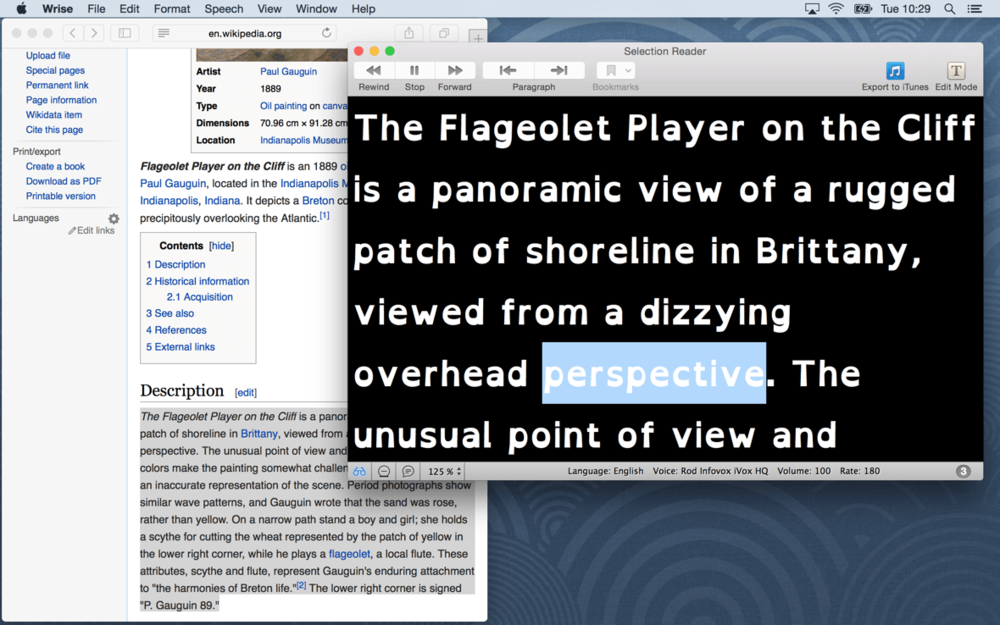 Listen to text with your choice of voice, speech rate and volume
using Text to Speech playback with word or sentence highlighting. Use
the handy pronunciation editor so text is spoken exactly the way you
want it.
Save your preferred font, size and colors, and apply it instantly to any text with EasyReading Mode™ without affecting the original text formatting.
Read imported documents or selected text from almost any app by using the included Selection Reader.
Wrise - Reading and writing for everyone
Publisher: AssistiveWare
Grade Level: All
Platform: Mac
Item #: Wrise
Single Mac
#1Single
Price: $57.95

SRP: $59.99
---
Features and Benefits
WRITE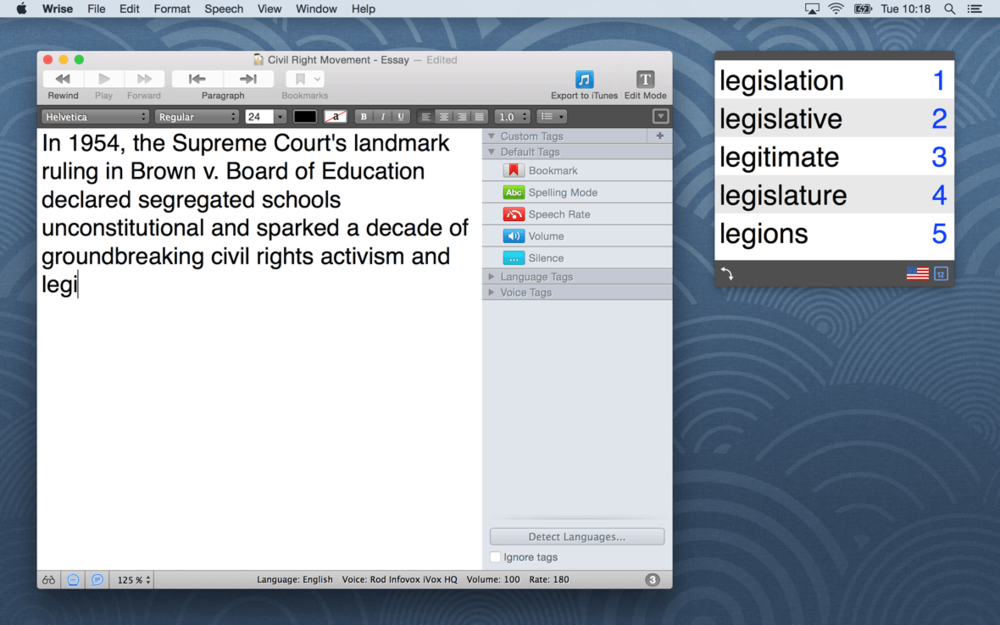 Listen to your text as you write for greater feedback. Select if you want the text read back to you after every word, sentence or paragraph.
Type text with over 45% less effort with PolyPredix™ multi-word prediction: complete the word you are typing, predict the next word or even multiple words at once.
More and more accurate word predictions in over 25 languages by learning your vocabulary as you type.
CREATE
Use tags to style your text or bring characters to life by defining reading speed, voice, language and volume. Practical and fun!
Read multilingual texts using different voices for different languages with tags or let Wrise do the work for you with automatic language detection.
Export your creations as audio files or iTunes tracks to listen on the go or to use in other projects such as podcasts or audio/video edits.
---
System Requirements
Wrise requires Mac OS 10.9 or up.
Prepared for Mac OS 10.11.
---
Reviews
---