Junior Collection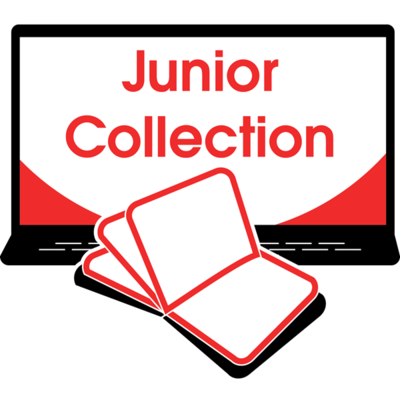 Description
A collection of 14 projects teach essential technology skills. Integrate digital literacy and coding lessons into learning.
Collection Includes:

Teacher Guides, Student Workbooks, Customizable Resources, Review Questions, Extension Activities, Sample Files, Templates, Parent Letters, Assessment Tools

SKU:

JNR-COLL

Tech Integration:

Tech Skill:

Animation, Publishing, Digital Citizenship, Graphics, Internet, Presentation, Programming, Spreadsheet, Web Design, Word Processing

Version:

Google, Microsoft 365, Office 2019, Office 2016, Office 2013, Office Online

Program:

Excel, PowerPoint, Word, Docs, Drawings, Forms, Sheets, Sites, Slides, Scratch, Scratch Jr, IDLE Python 3
Digital Literacy and Coding Curriculum for Grades 3 - 6 ~ The Junior Curriculum Collection includes 14 projects: TechnoArcade, TechnoCandy, TechnoEditor, TechnoInternet, TechnoJournal, TechnoPresenter, TechnoResearch, TechnoSales, TechnoSite, TechnoTales, TechnoTimeline, TechnoToon, TechnoTurtle and TechnoTrivia. Produce a report, presentation, animated digital story, website, games and more!
Flexible Ready-to-Use Digital Literacy Program
Teach children ages 8-12 essential computer skills. Integrate STEM education into curriculum to enhance student learning and engagement.
Time-Saving Lessons
The instructional materials are designed specifically for elementary and middle school students. Each technology project includes an easy to follow teacher guide for lesson planning, reproducible worksheets to promote independence, and customizable resources.
Maximize Learning
Lesson plans include all the resources you need to build digital literacy and coding skills. High-interest themes effortlessly fit into subject areas such as language arts, math, social studies, or visual arts. Have your students animate a digital story, graph data, publish a research report, design a website, and more!
Pick the Version That is Right for You
Lessons include instructional materials for Google Docs, Microsoft Office, and Office for the web.
Hassle-Free Resources
Purchase price is a one-time fee, not a subscription. Access everything you need from TechnoHub. Reproduce unlimited copies for teachers and students at your location. No restrictions on the number of devices within the classroom, school, or home school environment.
Junior Collection
Publisher: TechnoKids
Grade Level: 3-6
Platform: Win
Item #: JNR-COLL
We will honor all current TechnoKids promotions!
Junior Collection
#JNR-COLL
Price: $275.00
---
Features & Benefits
Open-Ended Digital Literacy Activities for the Classroom, Remote Learning, or Homeschool
TechnoArcade: Design arcade games with Scratch coding blocks.
TechnoCandy: Apply problem solving skills to formulate a plan to boost candy sales.
TechnoEditor: Master word processing by editing a publication.
TechnoInternet: Tour the Internet to practice responsible digital citizenship.
TechnoJournal: Inspire a passion for writing with fun journaling activities.
TechnoPresenter: Foster confident public speaking and presentation skills.
TechnoResearch: Develop research and word processing skills to create a Fun Fact Card.
TechnoSales: Investigate dessert preferences to plan a fundraiser.
TechnoSite: Construct a website with fun places for kids to visit on the World Wide Web.
TechnoTales: Code a fairy tale. Build scripts to animate the story events.
TechnoTimeline: Build a graphic organizer to explain the importance of historical events.
TechnoToon: Transform a creative writing unit into digital storytelling.
TechnoTurtle: Use Python 3 to solve mazes, produce artwork, and invent games.
TechnoTrivia: Invent a trivia game with an automatic scoring system.
Project Based Digital Literacy and Coding Lessons for Kids in Grades 3-6
The Junior Curriculum Collection is perfect for classroom teachers, librarians, media specialists, computer teachers, and homeschool parents. The activities effortlessly blend word processing, presentation, graphic design, spreadsheets, desktop publishing and programming into learning. Build a solid foundation in digital literacy skills for future success.
Apply technology safely, ethically, and responsibly
Recognize the influence of technology on daily life
Access high-quality online resources from trusted sources
Present information effectively to an audience
Build graphic organizers to summarize information
Design publications using digital media
Organize, calculate, and graph data using spreadsheets
Produce illustrations or graphics using various drawing tools
Create and edit written work using a word processor
Collaborate with others
Gain an introduction to programming with Python 3
---
System Requirements
Version:
Google, Microsoft 365, Office 2019, Office 2016, Office 2013, Office Online
Program:
Excel, PowerPoint, Word, Docs, Drawings, Forms, Sheets, Sites, Slides, Scratch, Scratch Jr, IDLE Python 3
---
Reviews
---