TechnoKids TechnoPainter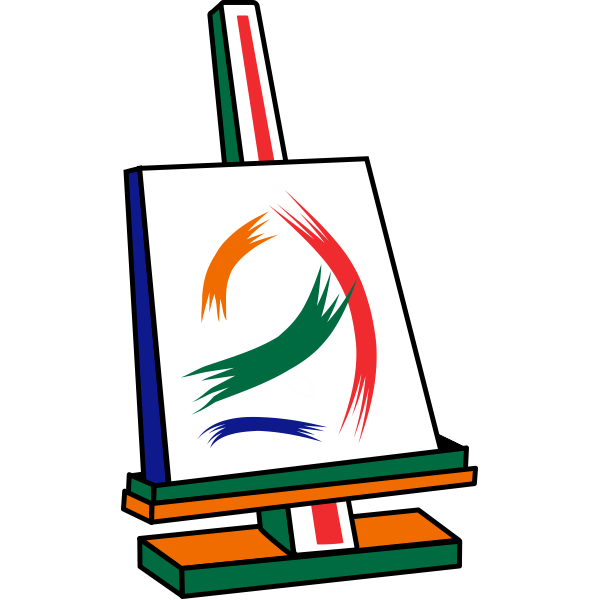 Description
Ignite creativity! Spark young artistsí imaginations. Draw, color, and edit artwork using Microsoft Paint.
Project Includes:

Teacher Guide, Student Workbook, Customizable Resources, Assessment Tools, Extension Activities, Sample Files, Templates, Parent Letters, Certificates

SKU:

PRI-PAINTER

Tech Integration:

Visual Arts

Tech Skill:

Graphics

Version:

Windows

Program:

Paint
Primary students develop fundamental computer skills while creating beautiful artwork using Paint. They explore art tools and brush styles, and create geometric designs using shape outlines and fills. TechnoPainter includes templates and samples to assist and inspire young learners. Blend technology with visual arts using digital art for kids lessons.
Digital Art for Kids
Students explore their inner artist using technology. Integrate computers with creative arts. Inspire young painters to create beautiful artwork with digital tools.
Complete Resources for Teachers
Everything you need to teach an engaging and unique curriculum unit: PDF teacher guide and student workbook, reproducible worksheets, extension activities, sample files, and templates.
Not a Subscription
Pay one price one time. Site license is perpetual and never needs to be renewed. Materials may be placed on an unlimited number of devices in your location. Print as many teacher guides and student workbooks as you need in your school. See full Terms of Use.
We Can Help
Have a question? Phone us and talk to a real person. We love to help.
Create Colorful Artwork with Microsoft Paint In TechnoPainter, primary students become painters with digital paint tools. The lessons explain how to produce beautiful artwork using Microsoft Office Paint. By applying their artistic talents, students earn an Awesome Artist certificate. Each assignment blends technology with visual arts. Students develop fine motor skills while learning essential computer knowledge such as how to open and close a program, set tool options, use the keyboard, print a document, save a file, and open a saved document.
Use digital art tools to respond to design challenges
Explore design elements: color, line, shape, texture
Integrate digital painting skills to create artwork
Develop fine motor skills to operate the mouse
Foster keyboarding skills
Open, close, save, and print a file
Use the pencil, brush, eraser, and bucket to draw
Adjust the magnification of an area
Produce a colorful geometric design with shapes
Design a frame and use it to make a picture
TechnoKids TechnoPainter
Publisher: TechnoKids
Grade Level: 1-2
Platform: Win
Item #: PRI-PAINTER
We will honor all current TechnoKids promotions!
TechnoPainter Win10
#PRI-PAINTER-WIN
Price: $49.00
---
Features and Benefits
Assignment 1 Become a Painter
Explore the program window. Form a connection between traditional and digital art tools.
Assignment 2 Pencil It
Develop fine motor skills. Learn how to draw freehand using a digital pencil.
Assignment 3 Fill It
Color objects with the paint bucket. Troubleshoot to fix drawings that cannot be filled.
Assignment 4 Design It
Make a coloring book page using a digital pencil. Trade pictures with a friend to color the picture.
Assignment 5 Keyboard It
Identify common keys on the keyboard such as the SHIFT key, BACKSPACE key, and spacebar.
Assignment 6 Try It
Discover the function and location of keys on the keyboard. Format font, font size, and font style.
Assignment 7 Name and Print It
Practice basic keyboard skills. Produce a picture using student name as the subject matter.
Assignment 8 Brush It
Experiment with different types of brushes to understand the effect of each style.
Assignment 9 Rainbow It
Gain confidence with using digital art tools including a brush, calligraphy pen, crayon, or marker.
Assignment 10 Smile It
Illustrate a happy scene. Magnify the canvas to add details.
Assignment 11 Explore It
Outline and fill colorful shapes. Adjust the size and position of objects.
Assignment 12 Stamp It
Create a unique pattern by formatting shapes and arranging them on the canvas.
Assignment 13 Study It
Spark inspiration by examining a collection of picture frames.
Assignment 14 Decorate and Save It
Apply artistic talents to paint a frame with an attractive pattern. Save the file.
Assignment 15 Picture It
Open the saved frame. Craft an original piece of art.
Assignment 16 Award It
Celebrate success with an Awesome Artist award.
Optional Digital Art Projects
Color It: Fill the picture with color.
Finish It: Follow directions to complete the painting.
Magnify It: Use the magnifier to edit the picture.
Construct It: Combine shapes to build objects.
Erase It: Create artwork using the eraser.
Edit It: Fix the mistake in the drawing.
Celebrate It: Showcase student work.
---
---
Reviews
---