TechnoKids TechnoPlanner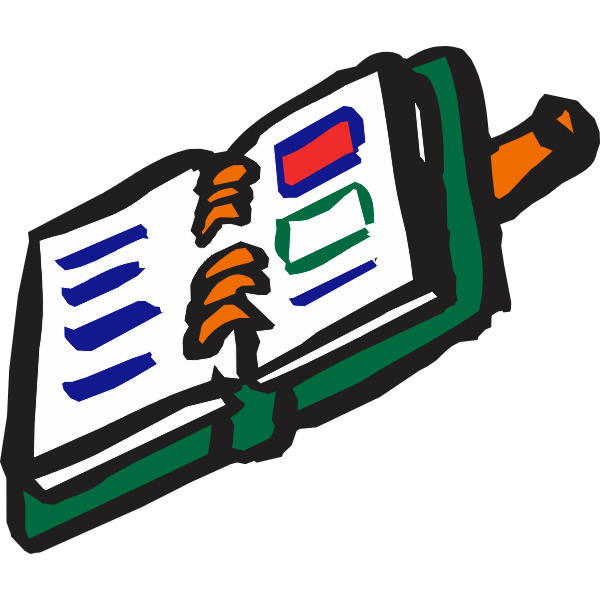 Description
Become an event planner. Organize data into tables, forms, queries, and reports. High school database project.
Project Includes:

Teacher Guide, Student Workbook, Customizable Resources, Assessment Tools, Extension Activities, Sample Files, Templates, Parent Letters, Certificates

SKU:

SNR-PLANNER

Tech Integration:

Business Studies

Tech Skill:

Data Management, Database, Word Processing

Version:

Microsoft 365, Office 2019, Office 2016, Office 2013

Program:

Access, Word
Includes multiple versions for Office 2016 | 2013
Students start a business to plan occasions such as parties, proms, or weddings. Microsoft Access is used to create a database to organize information. TechnoPlanner database project teaches advanced database skills in an engaging, real world application that is motivating and meaningful for high school students.
Advanced Database Project
Hook student interest. Play the role of an event planner. Organize data and learn database skills in a unique and personally meaningful project.
Student-Centered and Engaging
Promote active learning as students solve real-life challenges. As a company owner who plans special occasions such as birthday parties and proms, teens create a database to track clients and event details.
Easy to Implement Resources
Everything you need is included. Teacher Guide in PDF format includes comprehensive instructions for getting started, helpful strategies, lesson plans, marking sheets, and learning objectives. Student Workbook may be used digitally or printed. Illustrated, step-by-step instructions support differentiated instruction, chunking of activities, and independent learning. Checklists encourage organizational skills. Sample party planning database fosters creativity.
STEM, CTE, and ICT Integration
Advance technology competence for career readiness. Students require essential computer skills for the job opportunities of the future.
TechnoKids TechnoPlanner
Publisher: TechnoKids
Grade Level: 8-12
Platform: Win
Item #: SNR-PLANNER
We will honor all current TechnoKids promotions!
TechnoPlanner
#SNR-PLANNER
Price: $49.00
---
Features and Benefits
Assignment 1 What is a Database?
Recognize the purpose of a database.
Assignment 2 About Microsoft Access
Label the parts of the program window.
Assignment 3 Examine Tables in a Database
Study fields in a table. Add a record in datasheet view.
Assignment 4 Examine Forms in a Database
Study fields on a form. Add a record in form view.
Assignment 5 Examine a Query in a Database
Identify the fields and source table used in a query.
Assignment 6 Examine a Report in a Database
Consider benefits to generating reports.
Assignment 7 The Event Planning Industry
Read about event planning to learn about services.
Assignment 8 Become an Event Planner
Launch a business. Plan a database for customer data.
Assignment 9 Build the Customers Table
Construct a table in datasheet view. Set field properties.
Assignment 10 Build the Events Table
Construct a table in design view. Include an input mask.
Assignment 11 Create a Relationship Between the Tables
Join customer and event information.
Assignment 12 Create a Customers Form with the Wizard
Design a form. Customize layout.
Assignment 13 Create the Events Form in Design View
Arrange controls on a form. Adjust tab order.
Assignment 14 Add the Events Form to Customers Form
Use a subform to view customer events.
Assignment 15 Enter Records
Add customer information and book events.
Assignment 16 Sort Records
Order records numerically, alphabetically, or chronologically.
Assignment 17 Search, Find, and Filter Records
Locate records that match criteria.
Assignment 18 Which Customers Need to Confirm Plans?
Use the Query Wizard to filter records.
Assignment 19 Create a Calling List
Generate a report from a query in design view. Sort the data.
Assignment 20 What Events are Upcoming?
Create a query in design view to filter records.
Assignment 21 Create a Report of Upcoming Events
Produce a report from a query in design view.
Optional Database Project Activities
Database Designer: Plan and design a database.
Organize Movies: Build a table to organize a product.
My Favorite Songs: Make a form to categorize music.
Mailing Labels: Create address labels from a database.
Mail Merge: Create a personalized advertisement.
Advanced Database Skills for High School
Include TechnoPlanner database project in a computer application, marketing, or business studies course. Students operate a party planning business, building a database to organize clients and events. They produce forms for data entry, add records, organize data, design a query, and create a summary report.
Construct a database
Make a table in a database to store data
Set the field properties in a table
Establish a relationship between tables
Create simple data entry forms
Add a subform to a main form
Sort, find, and filter records
Produce a query to filter data
Design and format a report
Evaluate the design of database objects
---
System Requirements
Version:
Microsoft 365, Office 2019, Office 2016, Office 2013
Program:
Access, Word
---
Reviews
---