ZooWhiz Great Learning Fun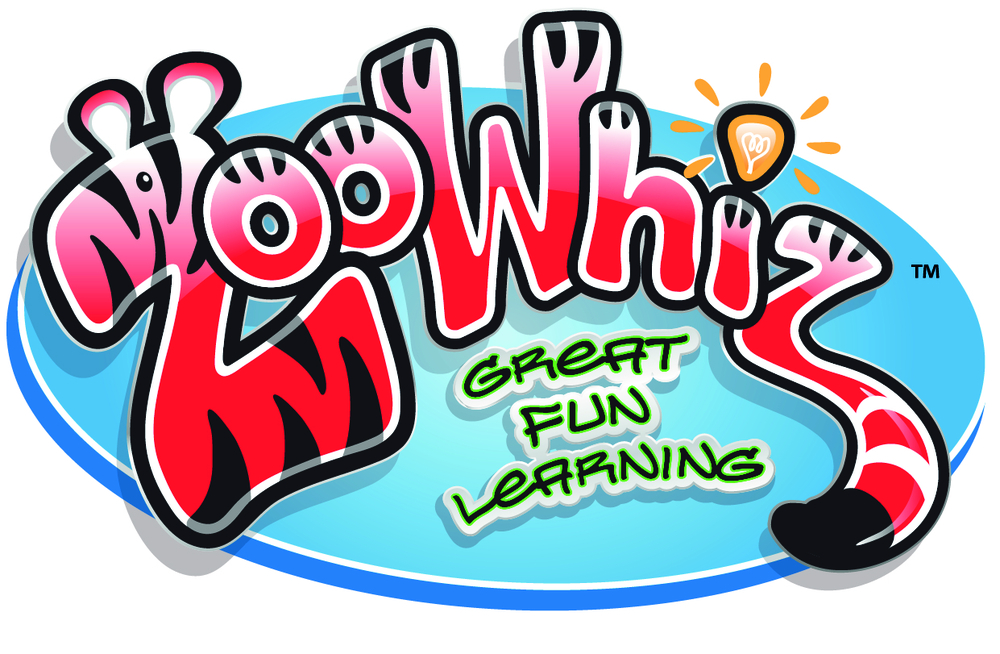 Description
ZooWhiz is the flexible, curriculum-linked,
online system that motivates kids to learn through fun. Itís FREE for teachers
and kids to use at school. Thereís even a limited FREE version for use at home.
For parents who want even more motivation and learning power for their kids
thereís also a very affordable PREMIUM subscription option!
ZooWhiz gives teachers and parents the
tools to identify and respond to each childís learning needs. It draws its
educational content from a bank of over 17,000 carefully-crafted, finely
incremented learning activities covering maths, punctuation, spelling, grammar,
vocabulary, phonics and reading for kids aged 5 to 15.
ZooWhiz harnesses kids' love of animals and
games to create a highly motivational environment that recognises that each
childís learning needs are different. Even the activities themselves have
humorous twists and engaging content to keep children on task! The
extraordinary, multi-faceted range of educational activities and rewards in
ZooWhiz ensure its educational and motivational appeal. The very design of
ZooWhiz is focused on rewarding kids and reinforcing their learning. Kids just
keep coming back again and again to ZooWhiz!
ZooWhiz is so easy for kids to use! Once
signed in they select Learn and Earn from
the main zoo map. Then, according to
their level and needs, they choose their own educational activities or work on
content pre-set by their teacher or parents. Coins and Learning Points accrue
for each completed activity. In Milestones Learning Points children
unlock ZooWhiz Certificates and kids are able to can access reports showing
their progress. Kids can spend their coins in My Animals to build their zoo or play games in the Arcade.
ZooWhiz Great Learning Fun
Free Shipping
Publisher: EdAlive
Grade Level: K-10
Platform: Online Learning
Item #: EDAZ00
Using the Detailed Dynamic Reports in the PREMIUM account itís quick and easy to view progress by subject, level, category and activity. Smiley face icons and a progress bar indicate proficiency and completion for each topic. Itís even possible to drill down to see the results of individual activities. Parents, teachers and children can rapidly identify areas of difficulty or areas for extension.
Annual Subscription - premium Acct 15 students
#EDVZOO10
Price: $90.00
Annual Subscription - premium Acct 20 students
#EDVZOO20
Price: $120.00
Annual Subscription - premium Acct add students
#EDVZOOAdd
Price: $6.00
---
Features and Benefits
ZooWhiz encourages children to become
independent learners, building confidence with immediate feedback and enabling
them to self adjust their level of academic challenge. To build their zoo or
spend time in the Arcade they need to manage their coins carefully, giving them
room to develop self-discipline and learning autonomy. Parents of children with
PREMIUM subscriptions and teachers of all children can use custom content
selections to focus on childrenís individual learning needs. Teachers can also
use custom content selections to focus on learning outcomes for an entire
class.
The educational design and content,
software engineering, animations and graphic art that underpin ZooWhiz are of
the highest professional standard. This outstanding quality ensures that
ZooWhiz works as a seamless, integrated whole that allows parents, teachers and
schools to work together for the good of every child.
Children using ZooWhiz start by creating a
FREE Zoo Keeper account for use at home or school. Teachers can also create
FREE Keeper accounts for the children in their classes and these too can be
used at home or school. FREE Keeper accounts are portable from class-to-class
and school-to-school.
FREE Keeper accounts give children Free
Play access to the full range of the educational content in ZooWhiz both at
home and at school. However, home access is limited to a set number of
activities each week. Parents wanting more motivation, more weekly activities
and more powerful tools to see how their children are progressing and the
ability to create content selections customised for their child can upgrade
their childrenís FREE Keeper accounts to PREMIUM Zoologist accounts using a
low-cost subscription model.
With a child being able to use the one
ZooWhiz FREE Keeper account at home and
at school ZooWhiz creates an integrated learning environment that harmonises
the support from both these environments for the good of the child.
Every time a child (FREE Keeper or PREMIUM
Zoologist) completes an activity, the results are recorded in the Central
Result Vault. The Central Result Vault uses Intelligent
Recording to differentiate between results of activities completed during
free play and results of activities completed in custom content selections
(created by either parents or teachers). This allows greater flexibility in
reporting, so that teachers and parents can see how children are progressing in
the context of the content selections they created! The Central Result Vault
also consolidates results, allowing parents and teachers to view each childís
progress as a whole, no matter where or when theyíve answered the activities.
---
Reviews
---