Type to Learn Cloud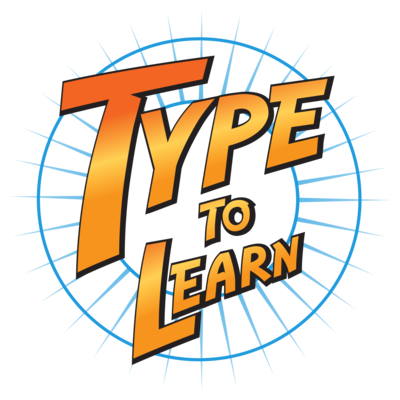 Description
Type to Learn will improve student typing speed and accuracy by teaching how to type more efficiently.
Type to Learn has 36 lessons, 5 engaging, skill-targeted typing games with each lesson, and 7 diagnostic, formative, and summative keyboarding assessments.
Type to Learn Cloud
Free Shipping
Publisher: Sunburst
Grade Level: K-12
Platform: Annual Subscription
Item #: TTLCloud
TTL Subscription 25-49 students, Each
#TTLK1225
Price: $6.95
TTL Subscription 50-99 students, Each
#TTLK1250
Price: $4.95
TTL Subscription 100-199 students, Each
#TTLK12100
Price: $3.50
TTL Subscription 200-299 students, Each
#TTLK12200
Price: $2.95
TTL Subscription 300-499 students, Each
#TTLK12300
Price: $2.50
TTL Subscription 500-699 students, Each
#TTLK12500
Price: $2.25
TTL Subscription 700-999 students, Each
#TTLK12700
Price: $2.00
TTL Subscription 1000-3999 students, Each
#TTLK121000
Price: $1.75
TTL Subscription 4000+ students, Each
#TTLKL124000
Price: $1.50
---
Features and Benefits
Developed on a research-based method of sequential, cumulative touch typing instruction, Type to Learn builds critical 21st Century skills for all keyboarding students in grades K-12. The integrated cycle of review, demonstration, typing practice, and assessment, with continuous reinforcement of home row positioning and ergonomic safety, teaches proper keyboard fingering for each key with ample opportunity for typing skills practice. This typing program emphasizes both accuracy and words per minute speed, and provides each student with individualized remediation and goals for success. This engaging, all-new product wraps keyboarding lessons into an intriguing world of adventure and information, complete with exciting new activities and typing games with redesigned student and teacher interfaces.
Available as a cloud-based application, Type to Learn can be used by students at school and home while maintaining centralized scores! Type to Learn addresses an essential, life-long skill for students in today's technology-driven world.
Learning how to type is now a necessity.
Learning is extended from the all-new instructional lessons by 5 supporting practice activities. There is also a diagnostic pre-test and 6 formative assessments placed throughout the lessons. Assessments analyze a student's typing accuracy and speed, setting and adjusting achievement goals as the student improves his/her skills on the keyboard. Lessons also track student accuracy and speed and assign immediate, individualized remediation where needed.
Teachers and parents will appreciate the real-time record-keeping, including progress graphs and reports on lessons, activities, and assessments. Teachers can analyze student keyboarding errors by hand, finger, and key to pinpoint problem areas. A parent report, accessed from the student login, allows parents to track their child's typing progress and scores throughout the program.
Type to Learn has more than 100 lessons, 5 engaging, skill-targeted typing games with each lesson, and 7 diagnostic, formative, and summative assessment.
A diagnostic typing pre-test assesses students' existing keyboarding skills and places them at a certain typing lesson matching their abilities. The typing pre-test also analyzes students' starting speed and accuracy, setting personalized achievement goals for the program teaching them how to type more
efficiently.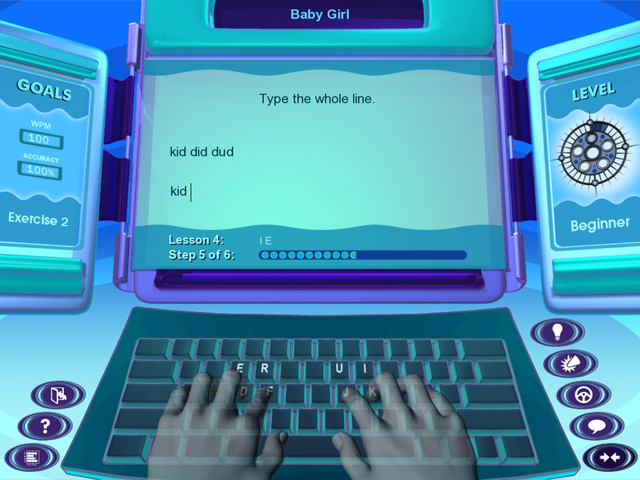 Each keyboarding lesson includes:
Home row reinforcement
Warm-up exercise
Review of previously learned keys
Demonstration of new keys
Practice exercises
Testing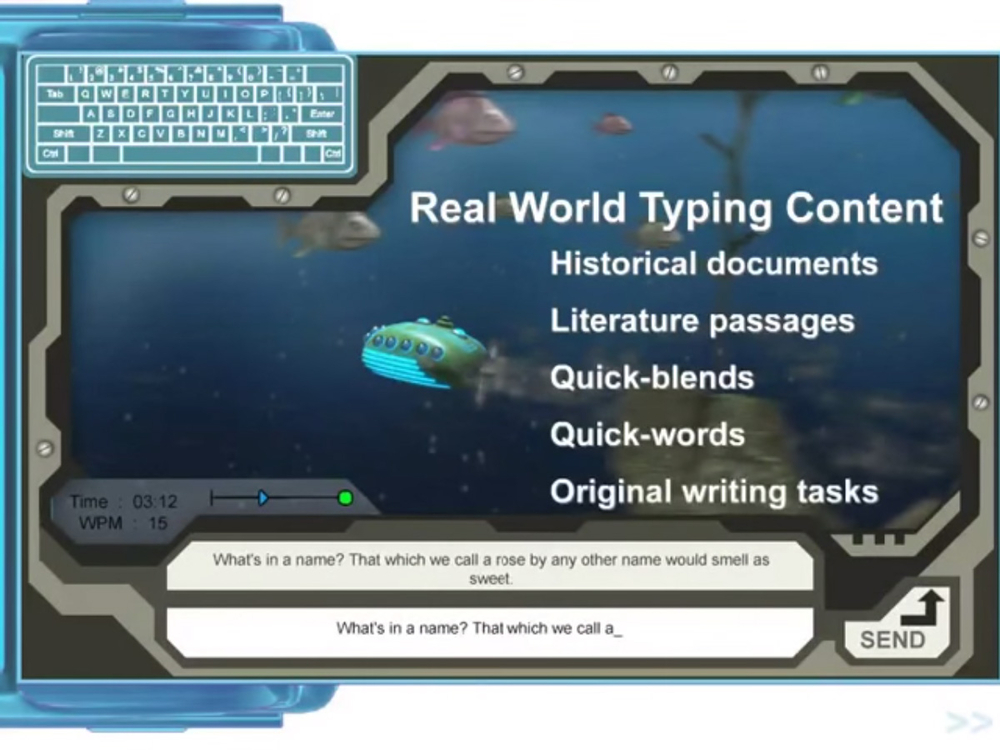 3D hand animation on a reference keyboard demonstrates correct fingering for new keys and provides support when incorrect keys are pressed.
If at any time the student performs below achievement goals, personalized remediation content is automatically provided, based on specific errors the student made. A short Final Challenge quiz at the end of every lesson must be passed in order for the student to progress.
Formative assessments and a final summative assessment ensure that students have mastered the keys to that point and are ready to continue. Speed and accuracy are analyzed and goals are increased accordingly. Type to Learn incorporates real-world typing content that is age-appropriate and cross-curricular, including:
Historical documents
Literature passages
Frequently used Quick-blends and Quick-words
Original writing tasks
An optional Top Scores list can display students with the highest accuracy and speed across a single class, grade, school, district, or even all Type to Learn web users.
Type to Learn is Fully Cloud Based
Type to Learn allows students to practice from anywhere they have an internet connection and current web browser.

Benefits:
Sunburst hosted servers. We host everything, so you never have to do any maintenance.
Always have the most recent updates.
Students can use their username and password to log in from home and practice at anytime.
Teachers enjoy remote access to reports from a web browser anytime, anywhere.
---
Videos
---
Reviews
---